Thursday, March 17, 2005
hello..
wah, this blog i post 99% lor...anyway, i just renounced my PR which means I have 1 month to leave here. So, i most prob will leave within the month lah. After that, haha, would be hard to see u guys again, unless by some chance overseas. AnyWAY, after I leave can someone volunteer to take care of this blog? I need quite some time to set up internet at dunno where. If no one bother then let this die and rot lor.....haha...kk
Han rocking off at 8:13 PM
***
Wednesday, March 16, 2005
haha! i'm so happy now, i muz share my joy.. i learnt how to cycle today!!! hahahaha! SI! aren't u proud of mi?!? =P budden, my butt hurts!!! super painful... and i haf 10 blue blacks on my legs.. and, i'm sun burnt too.. my face is burning now... haha... anw, how's life everybody? i'm super confused with my uni application.. hopefully i'll get everything sorted out b4 1st april.. hope u pple are not as confused as mi! :D
shall we cycle?! heez.. :D
jay rocking off at 7:53 PM
***
Monday, March 14, 2005
hey people,
wah, i have been sick for the past many days and still sick. lol, no class outing because when i ask ppl, i get NO/POOR response, so disheartening. hai...u all must be more enthu then we can go out as a class one day. Anyway, i am too sick to organise anything this week, which is like the only week the army guys have a break. As for the overseas trip...wah...hahah, no response at all lor...waste our efforts to ask for travel packages. U all wanna go muz reply when you are free mah, just say i wanna go not enough.. Now, this class blog will be main medium for interaction liao, muz come check more and update..kk
bye....
Han rocking off at 8:43 PM
***
Friday, March 11, 2005
hello everybody! its friday today! NUS open house tmr.. wanna go out, but heard alot of ppl can't make it on sunday for sentosa.. sigh.. i'm not sure whether i can make it too, cos i just had fever at 39.5 degrees yesterday.. hope to recover soon ah.. but worst come to worst, come my house again lor! haha! play mahjong! (though i suppose alot of ppl very sian already cos come my house all the time :p) then again, we don't have the time and place to go anywhere, so we'll have to settle for my house lor.. sigh.. looking forward to meeting all of u again! till we meet!
Lj
03S73 rocking off at 10:47 AM
***
Thursday, March 10, 2005
Hey ppl,
Let's go out this SUNDAY! how abt that? We can go sentosa lah, i understand Sat is nus open hse so ppl not free. So how u all feel? pls reply.............
Han rocking off at 8:22 PM
***
Monday, March 07, 2005
Hey!
Must show off our results here, according to Mrs Goh, we have 16 people in our class who got 4 As, which means that almost 60% of us got 4 As, which is about 15+++% more than our school average. Yeah! Hahahahahaha! So happy. Eh, those ppl who are interested in going to Hong Kong hor, are you ppl willing to go during weekdays? Weekends is really really hard to get. Er, jaymie got one (very hot-selling, prob no tickets soon) which leaves this friday for 3 days 2 nights. I guess that's too much of a hurry. If really wanna go, the only open window is next week. PLEASE PLEASE respond to this so we can discuss. Going to Hong Kong is easy and no hassle, no visa, so it's convenient, we can leave almost immediately. Kk... That's all. As for Sentosa trip, anyone fancy this weekend? The guys are coming out after POP. Kk...and Liangjun and hh, MAHJIONG!!
CIaoz..
Han rocking off at 12:52 AM
***
Saturday, March 05, 2005
hello guys.. phyllis here!
woah, our class did very well for a levels..hee.. though i didn't do as well as u all, i'm glad that i can make it to uni!! haha. i have pretty low expectations and i'm contented.. haha. taking results seem to be like officially ending our school days in hc.. and ya, exam periods were a horrible period for me.. remembering around prelims that period, i totally gave up on studying and was really down and i lost faith in many things.. yups, so in this post i wanna thank all of u all in 73.. esp,bee,yuwei,con,huihong,dilys,mrs goh and many many others, which is all of u all for giving me so much support and encouragement! love u all so much! (",) oh oh.. let's go to hongkong!!!! :)
03S73 rocking off at 5:30 PM
***
heyhey..
i think our class did a great job for A's!!! haha.. yupz.. zai sia!!!
hee.. btw, i'm lookin forward to another class outin to sentosa.. really miss e timeSS!!! haha..
oh n.. i know some o ur wanna go hk ah?? hee.. i wanna go too.. but i dun think i can go.. SaDZ!!!
but anyway.. it'll be great if e class can go tgt.. yupz!!
hongz..
03S73 rocking off at 12:22 AM
***
Ello, sorry ah, i'm one of e blur ppl who didn't know about the blog tilll today! Very proud of our class today. Saw a lot of emotion n tears of joy. muz continue to keep in touch k? take care! God Bless!
03S73 rocking off at 12:19 AM
***
Friday, March 04, 2005
Everybody!
Since the blog has been set up some time ago, it is finally coming alive. Mrs Goh has already made her first post. Therefore, we can all declare this blog OFFICIALLY OPEN! Yeah, you all must spread the news to those ppl who never knew about this. (sadly, there are some) Haha, post more and keep it alive. Today's Hitch quite funny lah, lol. Mrs Goh must come more often and treat this blog better than others! Haha, we are your form class, must have special treatment! Haha.
Han rocking off at 11:28 PM
***
Very very proud of all of you! I'm pleased with all ur results, made my day. so happy i almost cried, like how bee lian did! saw a reporter take a photo of her :-)
Hope u all hv great fun 2dae as a class, where did u all go? I am delivering soon, will msg one of u when i do. your grand juniors all hv blogs too, hv posted on S7c's so far. S73 and S7a didn't give me password or username so i can't post but u all can go read their blogs. there's a comp of some sort so all their blogs can be accessed via the HCJC homepage/ IVLE. haha, guess u all don't like to hear the IVLE word...
okie, glad to be part of this. will hv more time to read ur posts when i finally go on maternity leave, hopefully..
lotsa lotsa love from mrs goh (but kristy always calls me "anna" like that)
03S73 rocking off at 4:08 PM
***
Thursday, March 03, 2005
tomorrow meet at 12 at orchard mrt for lunch k? pls dun be late, we have to be in school ard 2 lah. k.
Han rocking off at 10:18 PM
***
yoyo people..it's me again!haa..anyway, will be seeing you guys tomorrow after a looong time..so kinda looking forward to it..yep,will remember to bring my camera or something so we can have the last class photo together before people fly to all parts of the world.. =) yep,all the best!everything will be fine..haa..
Siying
siying- rocking off at 1:56 PM
***
I shall break Tianhan's monopoly on the blog since he's the only guy posting so far...Time really flies and 040305 is the BIG day for us. Just booked out from camp, have to book in later in the afternoon and then book out AGAIN tonight. (all within the same day since it's 0038 now)Will blog more when I have more time later...
Eugene
BMTC 2 Taurus Coy
03S73 rocking off at 12:38 AM
***
hey pp,
on friday want to meet up earlier? Like for lunch around 11.30 or 12? somewhere in town? Then we can go back to school together after that. *pray*
anyway, i got free tennis court in NTU, will be playing with beejie quite often, who want to join us!? hahah
Han rocking off at 12:22 AM
***
Wednesday, March 02, 2005
heyoz pple! i got nagged by *ahem* to stop tagging, so i shall write sth here.. :D results coming out friday.. i guess everyone's nervous and scared, like mi.. *breatheeeeeeeeeeeeeeeeeeee* yeh.. i hate to get results.. kns... *shivers* i'm working on thurs night, so if any of u want some ice cream to calm ur nerves, come find mi k? i'll give u ALOT of ice cream.. :D
love ya lots pple..
jay rocking off at 11:11 PM
***
Tuesday, March 01, 2005
Everybody! "A" level results coming out on friday. Shall we all go back earlier? It is quite scary..but...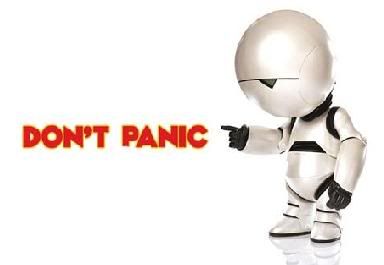 .
Han rocking off at 5:23 PM
***
hey, pplz, how about this template layout? quite simple? haha, i spend so much time. Nice? It's the school of rock picture. anyway, there are somethings un-tuned here, like the title of posts is gone. so sign off after your message k? (if you dun have blogspot account). Everybody muz post more! haha.
Han rocking off at 2:11 AM
***